Istituto Marangoni. An Italian story of excellence.
Founded in Milano in 1935 by Giulio Marangoni, Istituto Marangoni is internationally recognised as one of the leading players offering higher education in the fields of fashion, design and art. For more than eight decades the Group has trained young talents who have become successful professionals. While remaining faithful to its Italian DNA, Istituto Marangoni has extended its network, opening new schools in Firenze, Paris, London, Mumbai, Shanghai, Shenzhen and Miami, managing to reconcile entrepreneurial dynamism with academic culture in a constantly expanding network that welcomes over 4,700 students each year hailing from more than 100 different countries.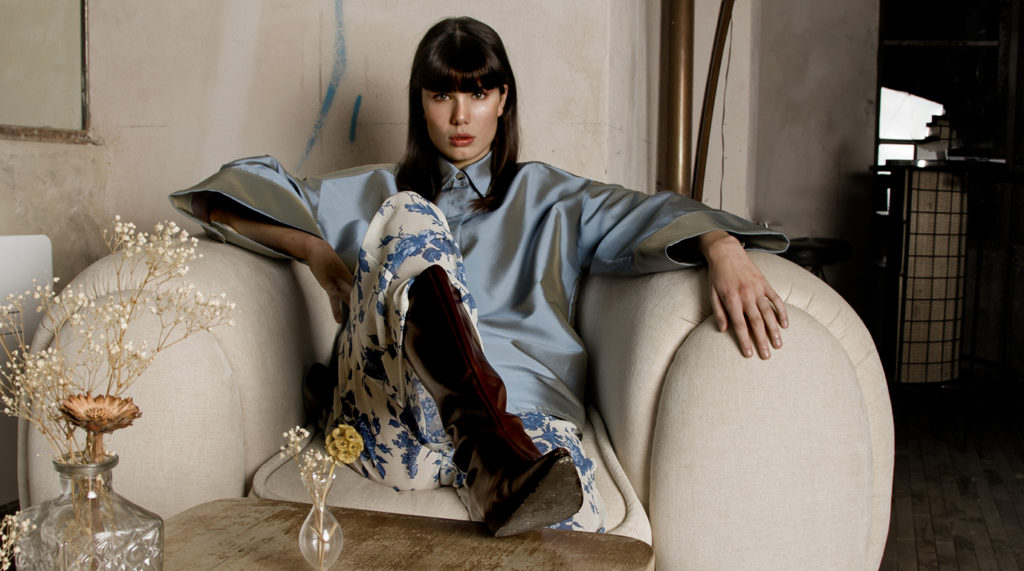 The pillar of Istituto Marangoni's unique educational method lies in its Italian identity, a combination of craftsmanship, technique, sense of aesthetics, and business acumen. Taught by leading professionals, the country's legacy and traditions are proposed beyond its borders in programmes devised and adapted to satisfy the ever-changing demands of the evolving markets.
Internationalism is indeed another invaluable asset for Istituto Marangoni, offering its students the opportunity to live a global experience in facilities situated in prestigious locations in the most lively fashion, design and art capitals.
Moreover, Istituto Marangoni enjoys long-standing, well-established links with the most prominent companies and institutions – a veritable pillar of the school's training method.
Indeed, most of Istituto Marangoni tutors come from these professional environments. They are renowned professionals, stylists, designers, photographers, art directors, graphic designers, interior decorators, product managers, buyers, marketing experts, and business consultants.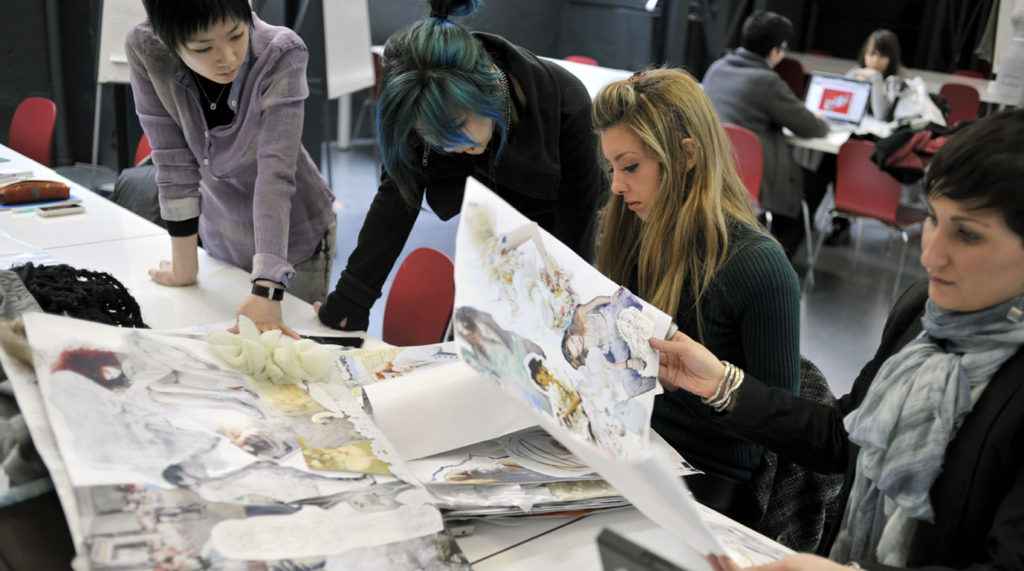 Students benefit considerably from their direct, active involvement in these relations, participating in industry-promoted projects, contests and other exciting academic activities from the beginning of their learning paths, and effectively being introduced to the world of work.
Focus on fashion design.
Today's fashion designers are catalysts of creativity, forming new trends, responding to consumer demands, industry developments and new technology, from initial design right through to the finished garment.
By nurturing original style, Istituto Marangoni Fashion Design Undergraduate courses train highly skilled designers for the competitive fashion industry. Participants learn how to create collections from an accurate analysis of the market, the trends, materials and fabrics, as well as translating ideas and inspiration derived from any form, concept, or art, or simply from their own experiences, successfully combining a personal vision with industry needs, or brand design strategies.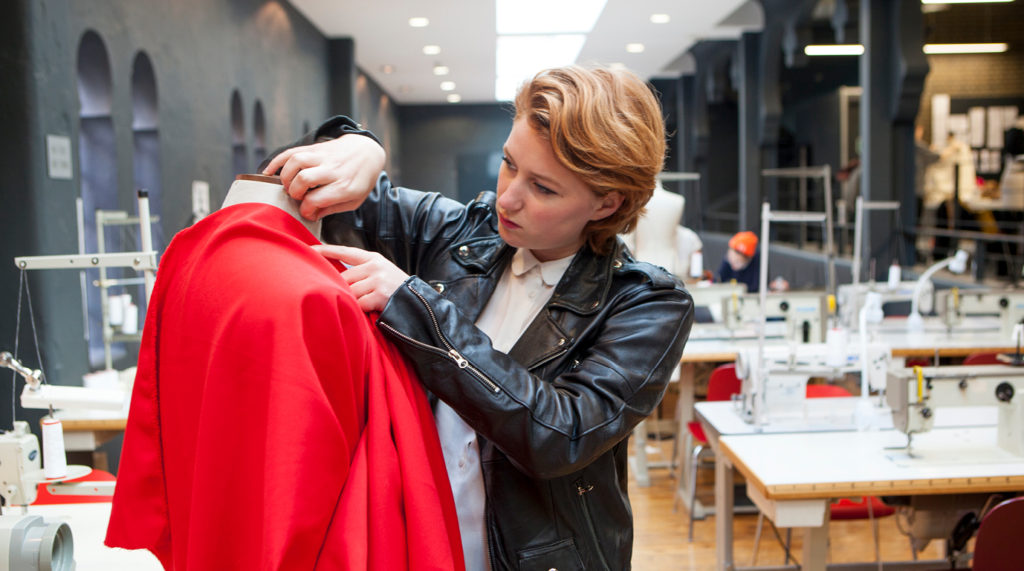 Istituto Marangoni community. A network of professionals that makes a difference.
Despite the strict admission process, year after year the student community has had an important growth in numbers: confirmed over the last eight years, this positive trend has allowed the school to keep achieving ever more ambitious goals in terms of its population.With over 4,700 members, Istituto Marangoni student community is a large blend of talents that complement one another in a network of intense personal and cultural exchanges, making it one of Istituto Marangoni's most coveted assets.
The former students of Istituto Marangoni form a vast community across the globe, numbering over 45,000 members. They include Domenico Dolce (Dolce&Gabbana), Franco Moschino, Alessandra Facchinetti, Umit Benan, Ji Cheng (La Vie), Nicola Brognano (Bluemarine), Gilda Ambrosio (The Attico), Paula Cademartori, Lucio Vanotti, Daizy Shely, Alessandro Sartori (Ermenegildo Zegna), Julie de Libran, Rodolfo Paglialunga, and many others. According to a survey, the majority of the school's alumni works in the fashion and design industries – following a pathway that started with their studies at Istituto Marangoni and has led some of them to become renowned worldwide. Their talent and professionalism make them essential figures for the life of the school, in which they are constantly involved as an inexhaustible source of work contacts and inspirational cultural exchanges.
Istituto Marangoni digital platforms and events. A unique way to promote talents.
Hybrid learning, virtual labs, talks, workshops, digital Open Days: these are just some of the activities that Istituto Marangoni have implemented very rapidly to develop a large-scale digitalization project.
Moreover, to promote the international community of creative talents, Istituto Marangoni developed in collaboration with prestigious partners 2 special projects Enhancing the Future, a series of virtual talks with renowned icons of the creative industry about the future of this business in the post-Coronavirus age and House of Istituto Marangoni, a digital platform developed with Vogue Italia to promote talents around the world showcasing the best projects in fashion, art and design from both its students, Alumni and creative passionate.
Istituto Marangoni can also count on a growing social media community on its corporate social channels, such as Facebook, Instagram, LinkedIn and YouTube, and on the local schools Instagram accounts that showcase the best students' projects and life in school.
Fashion Design third year students have the unique opportunity to showcase their collections in a real Fashion Show during local Fashion Weeks.
Istituto Marangoni and CEDIM. A win-win partnership!
The luxury system is a complex business and in constant demand of highly skilled professionals.
While Istituto Marangoni focuses more on the creative process and on the Made in Italy heritage, CEDIM focuses more on innovation, business and a Design Thinking methodology.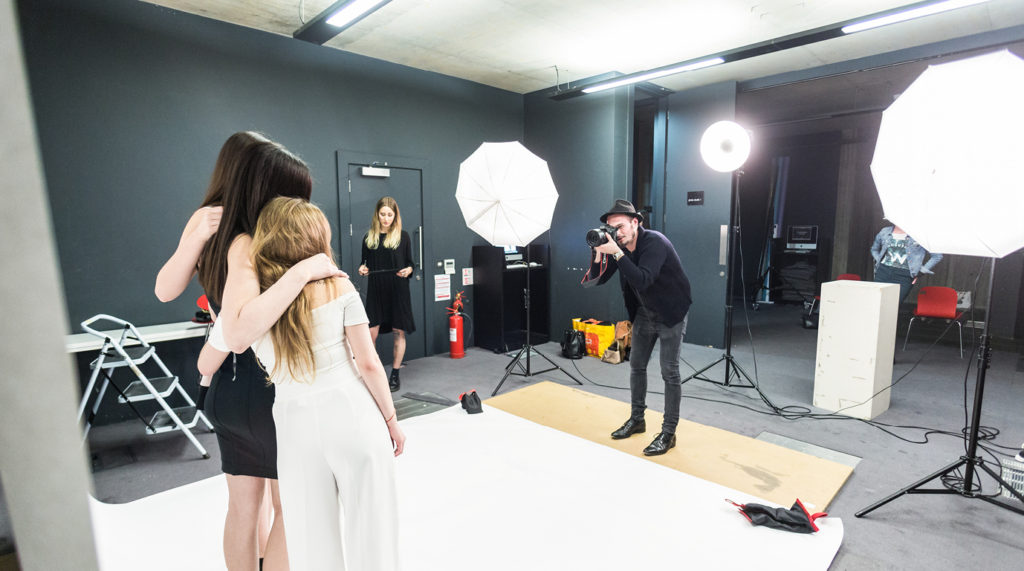 To study abroad. A unique personal and academic journey.
Istituto Marangoni invites CEDIM students to attend an integrated semester at Istituto Marangoni Milano during the second year of Fashion Design Undergraduate 3-years course.
Semester Abroad Programmes provide an opportunity to experience new cultures, learn a new language, develop new professional contacts and collaborate closely with leading international fashion brands.
Courses offer participants a chance to learn key skills from international experts in the field, and experience different academic approaches.
Students' achievements at Istituto Marangoni can be recognised as part of their home university academic path.
Link IM social:
IG https://instagram.com/istitutomarangoni?utm_medium=copy_link
LinkedIn https://www.linkedin.com/school/istitutomarangoni/
FB https://www.facebook.com/istitutomarangoni
FYI: Daniela Sevin was one of the students interviewed by i-D on the topic of Back to School (the article is only in Italian): https://i-d.vice.com/it/article/5dgmwz/interviste-studenti-marangoni-milano-2021

Summary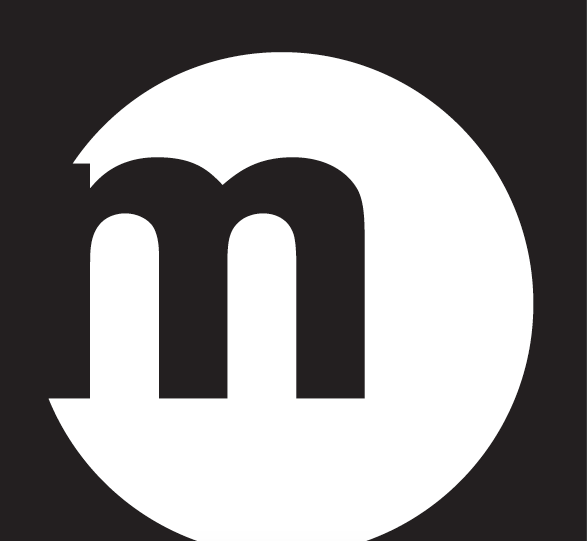 Article Name
ISTITUTO MARANGONI x CEDIM BLOG
Description
Istituto Marangoni and CEDIM. A win-win partnership! The main objective of both Istituto Marangoni and CEDIM is to empower and enhance emerging talents through hands-on projects, strong industry connections and a contemporary vision towards the future of the luxury world.
Author